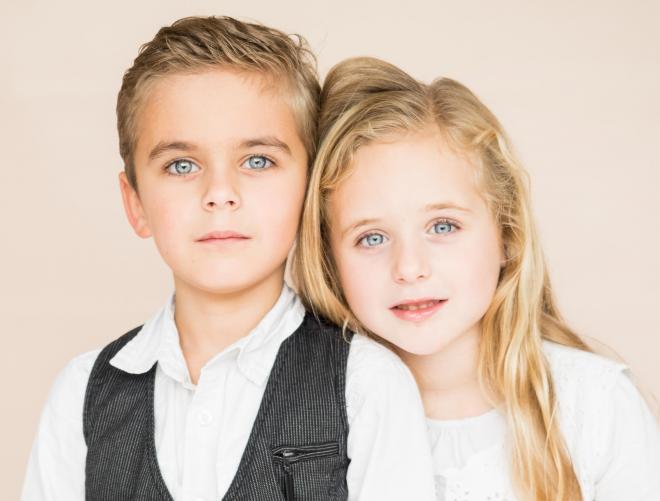 Twins come with lots of challenges, two children the same age can prove to be quite a handful. But, there's also the challenge of creating a bedroom that both children will love. Even though twins look alike, as they get a little older, their interests usually differ. Decorating one room for twins of different sexes is even more of a challenge, but there are some bedroom themes for twins that both will love! If you're really talented you can paint themes right on to the wall. You may even be able to find stencils at your local craft store that will help you complete a look. There's also the option of using wall murals, it's an easy way to transform a whole room without the tedious painting.
Wallpaper border is a good way to add to the look of a theme without covering the whole wall and it's less expensive. You can also find many different styles of stickup's, you can place them where you want them and easily move them around to create new looks.
An ocean theme is a great idea for both girls and boys. The entire room can be decorated with fish and seashells. A fisherman's net can be hung on the walls to attach starfish, seashells, plastic fish and other ocean related items.
On the boys side of the room, you can add some sharks, whales and dolphins. To blend in the ocean theme to the girls side, give her some beautiful mermaids, sea horses, brightly colored fish and some good bright floor lamps.
You can even create themed mirrors for each side of the room. Seashells, pieces of coral and pearls can be glued around a mirror for a girl. For the boys mirror, glue some small sized rope around the edges of a mirror!
You can also add shelving to display some sailboats, ships and lighthouses. Solid sand or ocean blue bedding would look great, or you can choose Ariel and Jaws themed sets to complete the ocean theme.
Another really great idea to make twins of the opposite sex happy is a knights and dragons theme! Decorate the boys side with fire breathing dragons, knights on horseback and hang some shields to compliment the theme.
A little girl won't mind the dragons and knights if you give her a princess and a castle! Drape some sheer curtains or material around the top of her bed and add some gold tassels to the corners of throw pillows! Add a jeweled mirror and some tiara's for a royal accent!
Another really great bedroom theme for twins is the cowboy theme. Of course, for the little girl you'll want to add some cowgirls! Bandanas can be used to cover throw pillows and you can also sew some together to make curtains.
Use some coat hooks to display some cowboy hats, black and brown ones are good for boys, white hats for girls. You can also roll some lengths of rope into circles and hang them beside the hats.
Horse statues or even stuffed horses and ponies can be set around the room. If you can find horseshoes, you can tack them over doors or windows to add to the theme.
To personalize each child's side of the room, use small rope to write the name out on the wall above their beds! Several places online have wanted posters that you can add the child's face to and print out.
Depending on the age of the twins, you can use anything from animals, ABC's and even just basic color schemes for bedroom themes. For smaller children crayons are a great color scheme for a room, add some crayon shaped pillows and the rest can be just basic colors!